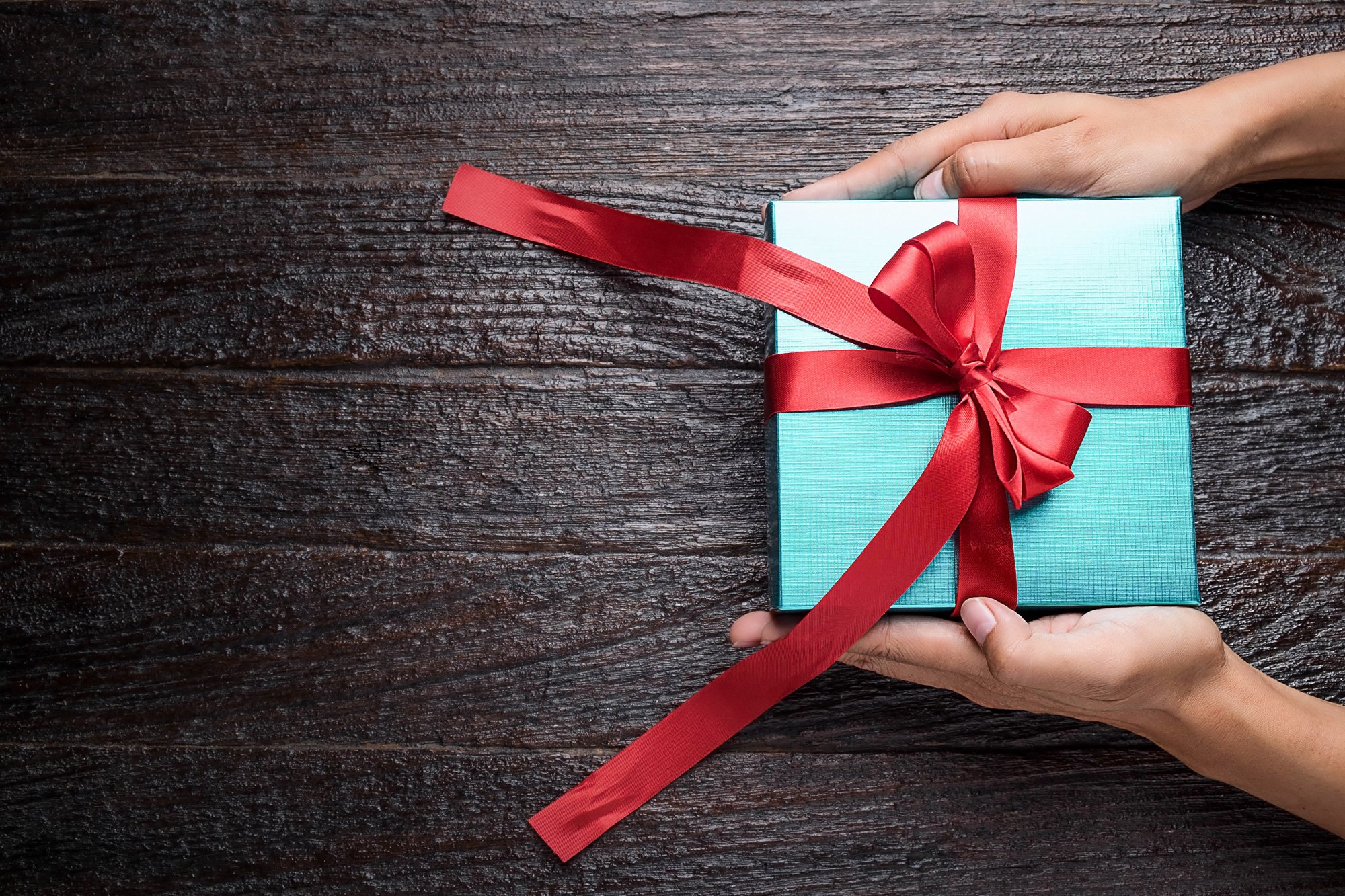 If you're looking for a gift for any occasion, don't miss the Hiša daril gift store: they have everything you need for celebrations, anniversaries and special occasions.
Specialized in gifts and celebrations
Hiša daril is a very special store where every day is a holiday. They specialize in gifts and celebrations, offering the largest selection of gifts, gift items, prearranged gifts and decorative items. Maybe you'll even find something you'd want to buy for yourself!
Are you still putting off the tough job of shopping for a gift? Don't worry, visit the Hiša daril gift store and discover wonderful gifts for any occasion. Choose a ready-made, prearranged gift for your loved ones or pick one from a large variety of themed, unique gifts. Celebrate big anniversaries, coming of age, retirement, birthdays, weddings, graduations and other festive occasions with Hiša daril. They offer everything from gift items, greeting cards, decoration items, funny T-shirts and cups with prints, cosmetics, towels or gift vouchers for a large variety of unique experiences. Hiša daril—the house of fun and celebration.
The most beautiful gifts for everyone are available at the HIŠA DARIL store
HIŠA DARIL is a specialized store with the largest and the most selected and unique offer of gifts, gift items and arranged gifts in the country. HIŠA DARIL offers everything you want to give to your loved ones and friends. Unlike other shops that offer gifts only as part of their offer, HIŠA DARIL is intended exclusively for the gift program including gifts for all occasions and holidays.
At the HIŠA DARIL store you will find mostly practical gifts that are highly popular. All gifts can also be wrapped there, so you can arrange everything in one place. HIŠA DARIL offers gifts intended for a wide variety of occasions, such as anniversaries, births, baptisms, communions, weddings, bachelor and bachelorette parties, as well as gifts for all major holidays. For all those who have run out of ideas, you will also always find there some ready-made gifts, and if you are still unsure, gift cards and vouchers are also available.