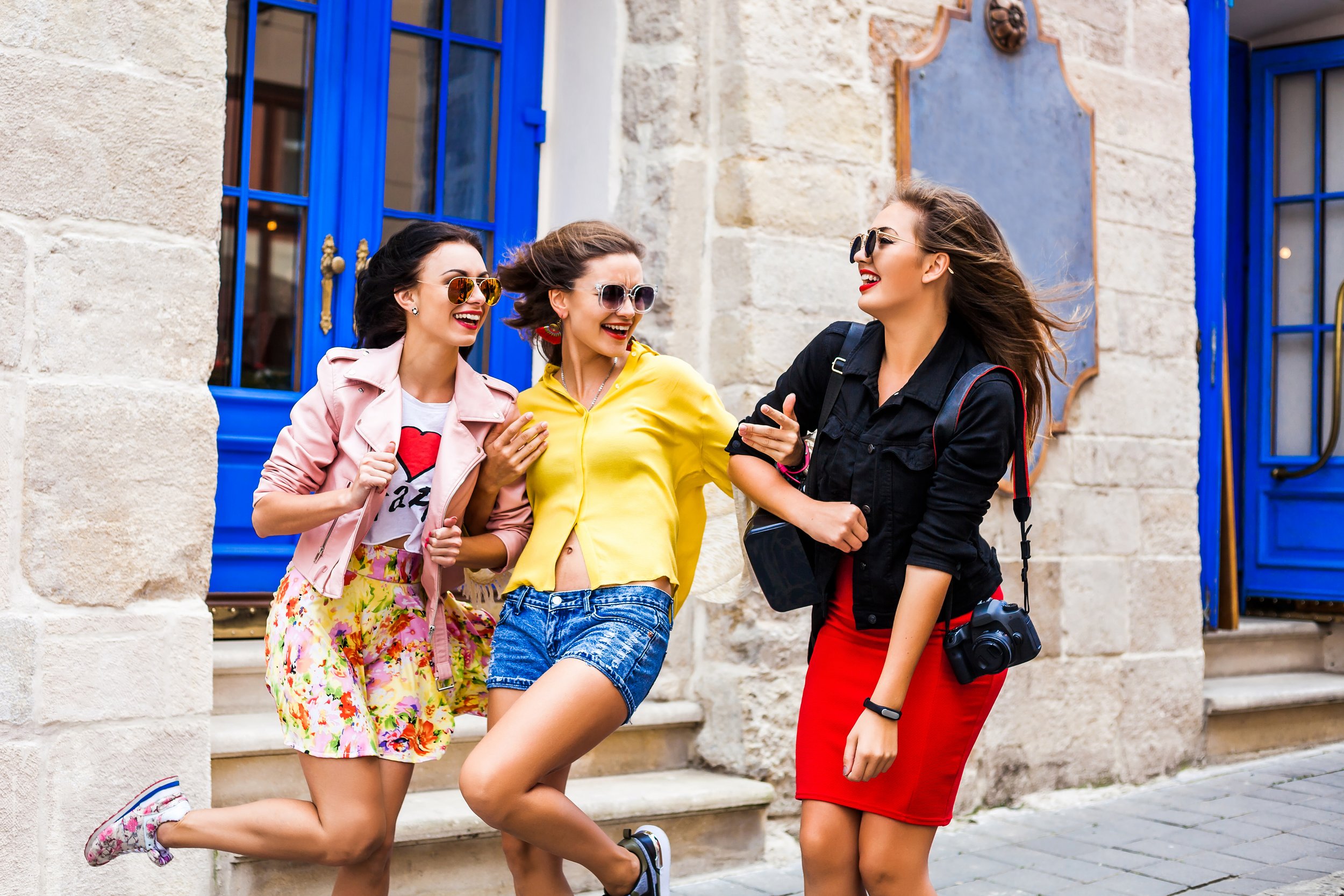 Stay a rebel at heart and dress in world-famous fashion brands. Visit the Rebel store and choose from a wide range of fashionable clothes and fashion accessories.
Combine modern clothing designs distinguished by top quality
Rebel represents top-tier, world-renowned fashion brands that offer fashion clothing, apparel and accessories for young people and those young at heart. Browse their selection of women's, men's, girls', and boys' clothing, and discover fashionable pieces that you will want to wear on the spot. Dress in the latest fashion and find your new favorite fashion piece, or complement your wardrobe with amazing basics, such as a gorgeous T-shirt, sweater, pants or a skirt. You will also find underwear, swimwear, pajamas, fashion accessories, socks and bags. And despite the fact that the products on offer are made from the best materials, in modern designs and of the highest quality, the selection at Rebel is more diverse than ever before.
They trust brands that have been known for their quality products for many years. The Skiny brand ensures a perfect fit with underwear made of only the best natural materials and elastane. Discover high-quality Falke socks and sports underwear, Bra selection boneless bras, and joyful clothing and fashionable underwear from the Jockey brand. Visit the Rebel store, offering the best fashion pieces from renowned brands in one place!
Rebel: for young, rebellious souls
The company was founded in 1992 by two "rebels", as they call themselves, the siblings Zdenka and Borut Benko. From the very beginning, Rebel has been focused on products that speak both to the youth and to the generation that is always young at heart. It comes as no surprise, then, that the brands found at Rebel are also perfectly in tune with their target group. Some of the more renowned brands among them include Skiny, Salsa, Huber, Falke, Jockey, Roeckl, Capo, Magistral, and many others.
The company is known for their underwear, socks and other fashion accessories. They operate both as a wholesaler and retailer. The company consists of a young and experienced team who are well aware that it is always the customer who decides who is good and competitive in the market. For that reason, they partake in further education and training in order to better understand their customers so that they can meet their expectations and needs as best as possible.